I have always loved Christmas even if we never get a "white one", so I keep dreaming about it... and now that my girls are growing I am enjoying the season even more as they are bringing back the old magic from my childhood. So here you have a kit with plenty of traditional Christmas treats, sweets, gifts, snowman, candy canes and all you my need to put you in a holly jolly mood! Make sure to check out all of the add ons as well.
You can find my entire Joyful Season collection in my SBG store:
http://shop.scrapbookgraphics.com/Priss-Designs/
Here is a look at the kit...
And lots of fun add ons....
There is also a matching QP set...
If you like this collection, you can purchase it as a bundle to save time and money! (Bundle doesn't include the QP set.)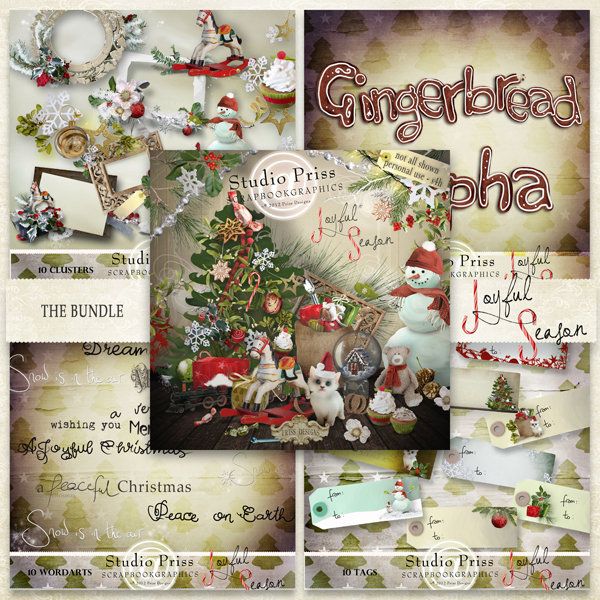 Thanks so much for looking! Merry Christmas to you all!