What is the word to say when you have nothing to say?
Supercalifragilisticexpialidocious!
My newest addition is a maxi collab kit with Vero the French Touch named Supercalifragilisticexpialidocious ( This includes 22 papers, 130 elements + 90 shadowed versions). Supercalifragilisticexpialidocious is inspired by the movie Mary Poppins and we would like to take you for a jolly holiday in a sunny park, with sweet characters to keep you company and plenty of colors!
You can find it NOW in my
Scrapbookgraphics
store.
Here is the kit:
We also each have an add on bundle with some fun add on packs. Here is mine: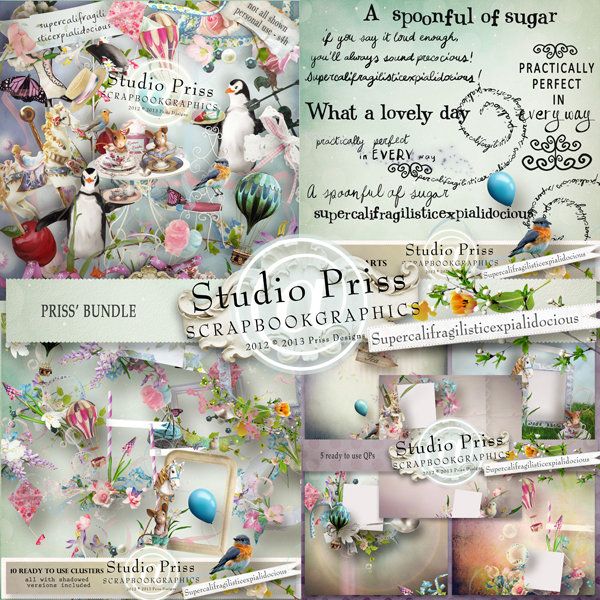 and Vero's: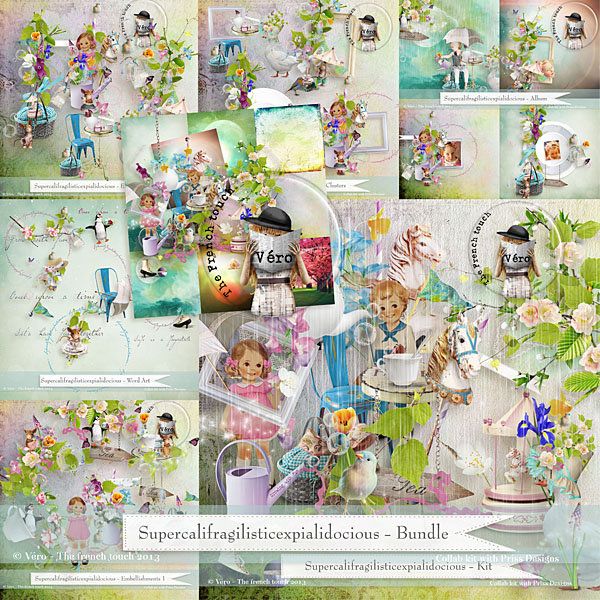 There is also a superbundle with a maxi collab kit and all related products: